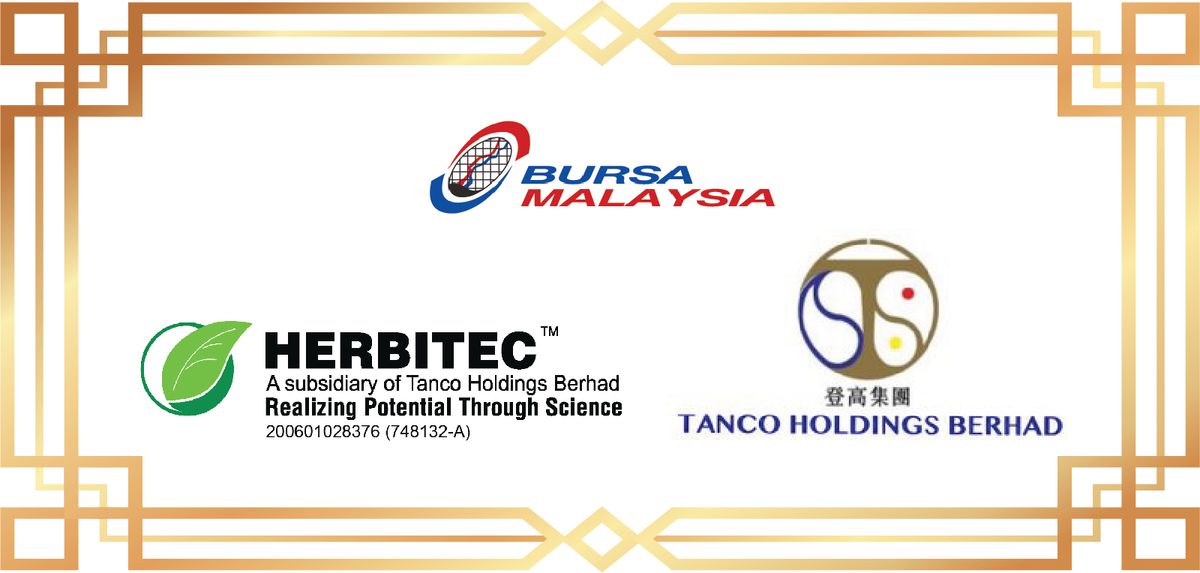 OTHERS Tanco Holdings Berhad ("Tanco" or "the Company") - Research Services Agreement between Universiti Malaya and Herbitec (M) Sdn Bhd, an indirect subsidiary of Tanco
Herbitec has a patent on an antiviral pharmaceutical composition which has already shown good results in vitro studies against all four serotypes of Dengue and Tanco is excited that this next step will contribute positively to bring an effective therapeutic for Dengue.
The composition is currently commercially available under the product name "Noden".Noden is a unique product combining both traditional herbal based ingredients with advanced and patented manufacturing processes with corresponding technology. Tanco is hopeful that Noden can be shown to be the future therapeutic for Dengue. In accordance with this goal, detailed human clinical trials are required to prove its effectiveness.
Tanco fully appreciates the dangers that Dengue infections bring, not just in Malaysia, South East Asia but across all affected parts of the world. As a Malaysian company, Tanco looks forward to providing the Nation and the affected world an effective home grown therapeutic for Dengue.